Custom Continuing Education, LLC (CustomCE) is a member owned and run e-learning cooperative offering high quality, personalized, and easily accessible post-graduate continuing education in the mental and behavioral health professions. Through our virtual campus, located at http://www.CustomCE.com, we offer learning experiences aimed at advancing the knowledge and skills of professionals who work to improve the mental health and functioning of individuals, families, and groups. Click here to learn more about partnering with CustomCE.
Mission and Values
As a member run e-learning cooperative, we value collaboration, life-long learning, and technology and believe that professionals in mental and behavioral health deserve high quality learning experiences that adapt to their lifestyle and learning needs. With this in mind, our mission is to offer high quality, relevant, accessible, and inspirational learning opportunities for mental and behavioral health professionals.
High Quality Learning is learner focused and designed by experts through collaboration.
Relevant Learning is timely and germane to professional practice.
Accessible Learning is readily available through the use of modern technology.
Inspirational Learning inspires positive change and a passion for continued professional growth.
Administrative Members
Chris Heffner, PhD, PsyD. (Academic Lead and Managing Member). Chris is Licensed as a Psychologist in Washington (PY60518621) and Florida (#PY6115). He is Certified in Solution Focused Interventions and is an approved Clinical Supervisor in Washington State (per WAC 246-809-134). He is a core faculty member in the APA Approved Clinical PsyD Program at Antioch University Seattle and is a founding member of AllPsych.com. More information is available at chrisheffner.com.
Shawn DeGraw, BSc. (Technical Lead). As a Senior Engineer in Computer technology, Shawn has over 20 years experience specializing in Telecommunications and Quality Assurance.
Catherine Crews, PhD. (Psychology Lead). Catherine's patients have come from a variety of ethnic and cultural backgrounds, from urban and rural communities, and developmentally from across the lifespan. She has provided services in psychological assessment, and individual, group, and family therapy. She has consulted in non-psychiatric hospital-based inpatient and outpatient programs, and in Early Intervention, and Head Start programs. She has served on multi-disciplinary teams of health-care providers and educators and has supervised post-doctoral students for licensure as psychologists.
Accreditation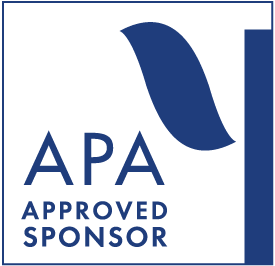 Custom Continuing Education, LLC is approved by the American Psychological Association to sponsor continuing education for psychologists. Custom Continuing Education, LLC maintains responsibility for this program and its content.
 Related Links
Frequently Asked Questions [FAQs]