Description
Course Description: This online text-based course offers psychologists information about an array of evidence-based practices for treatment and services to improve the outcomes for older adults with depression and dysthymia. Specific emphasis is placed on describing the various evidence-based practices (EBPs) for this population, including psychotherapy interventions, antidepressant medications, multidisciplinary outreach services, and integrated mental and physical health care services. The course also provides specific examples of treatment protocols and programs that utilize the various approaches and includes information on how psychologists can learn more about each program and the EBP they utilized.

Course Objectives (Learning Outcomes): By successfully completing this course, the learner will be able to:
List the four types of evidence-based treatments for depression in older adults.
List and summarize the six evidence-based psychotherapies for treating depression in older adults.
Summarize the manner in which evidence-based psychotherapies are identified using the criteria set by the American Psychological Association.
List three differences between older adults and others in terms of presentation and treatment needs.
---
Course Category: Treatment and Evidence-Based Practice
Course Materials: CustomCE Course 10001.pdf
Credits: 4.0
Fees: $40.00 to register for CE Credit (Must pass Course Quiz to earn credit). This course is free with Unlimited Membership. Refund Policy.
Last Revision: February, 2016
---
Audience and Course Level: This course is appropriate for Psychologists, Mental Health Counselors, Social Workers, and Marriage and Family Therapists who work with the elderly population, especially those who treat older adults suffering from or at risk of depression and/or dysthymia.  The course level is considered introductory since it introduces the learner to evidence-based treatments and no prerequisite training is required.
Course Utility and Potential Risks/Conflicts: The utility of this course lies in helping practitioners select evidence-based treatments specific to the needs of this population.  The course does not include clinical training or certification in any of the treatments discussed.  This course is not sponsored by any commercial organizations and no potential conflicts of interest are noted.
---
Course Instructors: This course was developed by Chris Heffner, PsyD, PhD, LP and was reviewed by Catherine Crews, PhD, LP.
Course Materials: Materials for this course were prepared for the Substance Abuse and Mental Health Services Administration (SAMHSA) by Abt Associates, Inc., and the National Association of State Mental Health Program Directors (NASMHPD) Research Institute.
Publication Date: September, 2011
Format: PDF (CustomCE Course 10001.pdf)
---
Technical Requirements: Internet Access for Course Quiz, PDF Viewer (e.g., Acrobat Reader) for Course Materials.
Additional Requirements: None
Suggested Prerequisites: None
---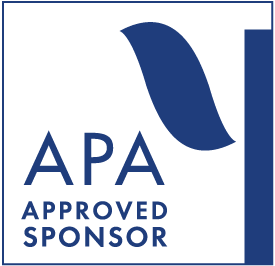 Custom Continuing Education, LLC is approved by the American Psychological Association to sponsor continuing education for psychologists. Custom Continuing Education, LLC maintains responsibility for this program and its content.