Description
Course Description: This online text-based course presents an overview of current physical, behavioral, and sexual health issues among lesbian, gay, bisexual, and transgender (LGBT) populations with the aim of creating awareness among psychologists of the needs, experiences, and health status of LGBT clients. Included is a discussion of sexual identity and gender identity development aimed at providing a foundation for understanding the mental health needs within this population as a means to improve their psychological care.

Course Objectives (Learning Outcomes):
By successfully completing this course, the learner will be able to:
List and define important terms psychologists should understand when working with sexual and gender identity.
Identify and discuss the physical, mental, and sexual health needs of the LGBT populations.
Identify web-based resources available to assist psychologists and other healthcare providers in understanding the needs of LGBT populations.
---
Course Category: Disorders, Symptoms, and Populations
Course Materials: CustomCE Course 10010.pdf
Credits: 2.0
Fees: $20.00 to register for CE Credit (Must pass Course Quiz to earn credit). This course is free with Unlimited Membership. Refund Policy.
Last Revision: February, 2016
---
Audience and Course Level: This course is appropriate for Psychologists, Mental Health Counselors, Social Workers, and Marriage and Family Therapists who work with the LGBT population.  This course is considered introductory since it focuses on understanding population characteristics and needs and no prerequisite training is required.
Course Utility and Potential Risks/Conflicts: The utility of this course lies in advanced understanding of a population's treatment needs in order to improve their mental and behavioral health care.  The focus is on understanding treatment needs rather than specific treatments so this course does not constitute clinical training. This course is not sponsored by any commercial organizations and no potential conflicts of interest are noted.
---
Course Instructors: This course was developed by Chris Heffner, PsyD, PhD, LP and was reviewed by Catherine Crews, PhD, LP.
Course Materials: The materials for this course were prepared by Alexander Camacho, Ph.D., CHES, CADC, CPP of the Center for Substance Abuse Prevention (CSAP) at the Substance Abuse and Mental Health Services Administration (SAMHSA), U.S. Department of Health and Human Services (HHS). Nancy Kennedy, Dr.P.H., and Emily Novick, M.P.P., at CSAP, and George Marcelle provided guidance and comments during the development and review of this publication.
Publication Date: March, 2012
Format: PDF (CustomCE Course 10010.pdf)
---
Technical Requirements: Internet Access for Course Quiz, PDF Viewer (e.g., Acrobat Reader) for Course Materials.
Additional Requirements: None
Suggested Prerequisites: None
---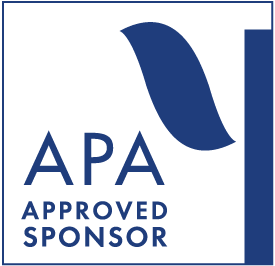 Custom Continuing Education, LLC is approved by the American Psychological Association to sponsor continuing education for psychologists. Custom Continuing Education, LLC maintains responsibility for this program and its content.