Description
Course Description: This online text-based course presents thirteen principles of drug abuse treatment for criminal justice populations from the National Institute on Drug Abuse along with responses to 15 frequently asked questions related to these principles.  Included is a discussion of outcome studies, cost-effectiveness, and related best practices.  Specific subpopulations of the Criminal Justice System such as women, adolescents, and those with co-occurring mental disorders are also discussed and best practices related to these groups is presented.
Course Objectives (Learning Outcomes):
By successfully completing this course, the learner will be able to:
Identify and discuss principles of drug abuse treatment for this population
Discuss research and evidence-based practices associated with this population
Differentiate the needs of sub-populations within the criminal justice system
---
Course Category: Treatment and Evidence-Based Practice; Disorders, Symptoms, and Populations
Course Materials: CustomCE Course 10021.pdf
Credits: 1.0
Fees: $10.00 to register for CE Credit (Must pass Course Quiz to earn credit). This course is free with Unlimited Membership. Refund Policy.
Last Revision: May, 2016
---
Audience and Course Level: This course is appropriate for Psychologists, Mental Health Counselors, Social Workers, and Marriage and Family Therapists who work with the criminal justice system, especially those who treat incarcerated or community based individuals dealing with substance use and abuse.  The course level is considered introductory since it introduces the learner to research and evidence-based treatments and no prerequisite training is required.
Course Utility and Potential Risks/Conflicts: The utility of this course lies in helping practitioners select evidence-based treatments specific to the needs of this population.  The course does not include clinical training or certification in any of the treatments discussed.  This course is not sponsored by any commercial organizations and no potential conflicts of interest are noted.
---
Course Instructors: This course was developed by Chris Heffner, PsyD, PhD, LP and was reviewed by Catherine Crews, PhD, LP.
Course Materials: Materials for this course were supplied by the National Institute on Drug Abuse under the direction of Nora D. Volkow, M.D., Director.
Publication Date: September, 2011
Format: PDF (CustomCE Course 10021.pdf)
---
Technical Requirements: Internet Access for Course Quiz, PDF Viewer (e.g., Acrobat Reader) for Course Materials.
Additional Requirements: None
Suggested Prerequisites: None
---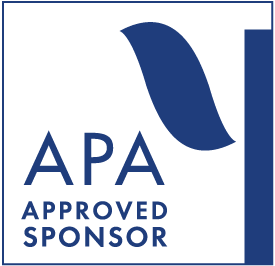 Custom Continuing Education, LLC is approved by the American Psychological Association to sponsor continuing education for psychologists. Custom Continuing Education, LLC maintains responsibility for this program and its content.